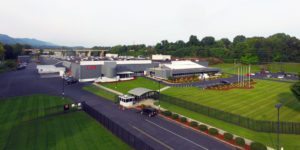 About TanningBedDepot.com
TanningBedDepot.com was founded on one simple idea, to make the luxury of an island vacation tan available to everyone. We manufacture our tanning beds out of our plant in Johnson City, Tennessee with the sole purpose of making tanning beds to accommodate most body types and every pocket book.
When we set out to begin our journey into the home and commercial tanning business, we noticed that the majority of tanning beds on the market today were made to fit only a portion of the population. Here at TanningBedDepot.com, we realize that people of all shapes and sizes want to feel comfortable and relaxed while getting a golden, sexy tan. Our tanning beds are both wider and longer than industry standard. After stretching out and relaxing in your roomy Solar Storm tanning bed, you will not only look like you've been on vacation, you'll feel like you've been on vacation.
By manufacturing our own tanning beds and tanning products, we are able to offer lower prices while maintaining the highest quality, most energy efficient beds on the market. Whether you are purchasing a tanning bed for your personal use or for commercial purposes, you can rest assured that you are getting the highest value for your dollar without skimping on quality or features.
At TanningBedDepot.com, we have pulled out all the stops to ensure that you have a positive experience every time you call our office. We pride ourselves on our ability to put together a professional, helpful team to provide all of our customers personalized service. From the largest commercial accounts to residential consumers, you can always expect a friendly, knowledgeable representative will provide you with the highest level of service.